The best online casino software providers
Software for online casino is getting better and better at entertaining slot machine lovers, in addition to the simple gameplay that their products are adored for. If you use cutting-edge gaming sites, you must have noticed this interesting trend too.
Some of the top market companies are at the forefront of new trends in the field and have established themselves as the creators of the best gambling games and in some cases entire casino sites. Most of the solutions offered by these manufacturers are quickly copied by other game providers. This often results in the phenomenon where some innovations quickly become a staple of gambling! Consider these casino software providers and choose the best for you.
Today we want to introduce you to the top three casino games software providers known for their innovative trends in the slot machine industry.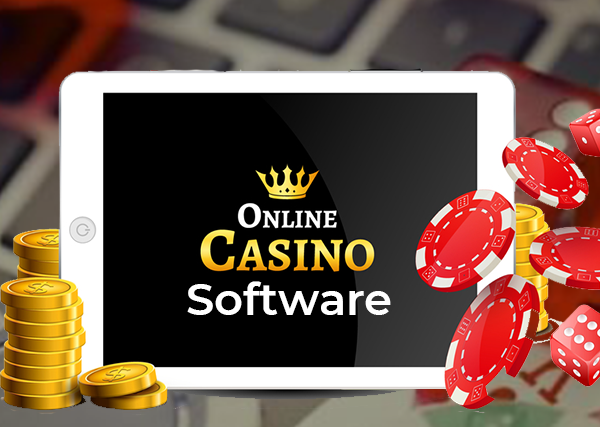 NetEnt
NetEnt is currently the leading online slot machine provider thanks to the extensive know-how, innovation and creativity with which the company outshines its competitors. This software provider has been in business since 1996 and has consistently fulfilled its mission of providing the best gaming experience. NetEnt has left its mark in various categories of casino games, including table games, slot machines and live casino software, but none of them define the company's excellence as much as its collection of slot machines of various kinds.
This game developer boasts more than 200 titles in this category, and new releases appear on the online market with enviable regularity. With more than 20 years in business, NetEnt has paved the way for gaming solutions of the highest quality, making it a true pioneer in pushing the market with cutting-edge innovation.
NetEnt gets a competitive edge over most other software developers thanks to its great graphic themes that go beyond just spinning the reels on slot machines. This casino software developer develops complex storylines in sets that include stunning graphics, animations and soundtracks that better explain the story being told. Themes apply not only to icons and backgrounds, but also to additional features. For example, in Cash Noire, players are transported to a dystopian underworld to help detective Tom Flint solve some tangled cases.
Cascading symbols were a completely unknown solution until NetEnt popularized this option with the release of Gonzo's Quest. The usual spin function was abandoned here, with blocks of symbols simply falling from the top of the screen in one smooth motion. Any items that made up winning combinations on adjacent reels to the left will explode on the screen and leave room for new symbols. The avalanche feature gave players more than one chance to create a winning combination per spin. Today, dozens of slot machines use this solution from NetEnt.
NetEnt is also working with some of the most popular brands to combine their poker game development expertise with their popular fictional worlds and themes. Best online casino software has in its portfolio an extensive collection of slots based on well-known themes based on music, entertainment and movies that are setting a new standard in the industry. Jumanji, Planet of the Apes, Jimi Hendrix, Motorhead, Guns N Roses, Scarface and Universal Monsters are some of the best known examples.
Big Time Gaming
Casino software company Big Time Gaming has only been around since 2011, but the people behind the company have years of experience, which has put the brand among the greatest innovators and trendsetters in the gambling industry. This developer supplies its games to some 600 casinos around the world.
When online slots first hit the market, they relied only on standard paylines to activate payouts. Later, new ways of winning were invented, such as symbols that pay out a prize for appearing on adjacent reels in any order without falling into predetermined betting line patterns.
Big Time Gaming revolutionized this concept by introducing an engine called Megaways. This feature offers up to 117,649 ways to win. The six-reel game windows do support a lot of ways to win, and each column can contain anywhere from two to seven symbols at a time.
But Big Time Gaming's recently developed new Megaquads engine takes Megaways to a whole new level with 16,777,216 ways to win. Currently, this feature is only available for Slot Vegas, which has four windows with a 4 × 4 mechanic instead of the standard one.
In addition, Big Time Gaming is working with Future Anthem, the industry's first Data Science data platform, to further advance these innovations in casino betting software. This software developer also intends to use artificial intelligence to optimize its gaming portfolio and track player habits to better suit their needs.